Great teams start with great people.
Matching the right people with the right roles is something we take great pride in here at BioMarin. Building a team of talented, diverse, contributors is a process we gladly invest in — and one that often takes time.
To add some visibility to our hiring process, here is a preview of our typical process:
Hiring process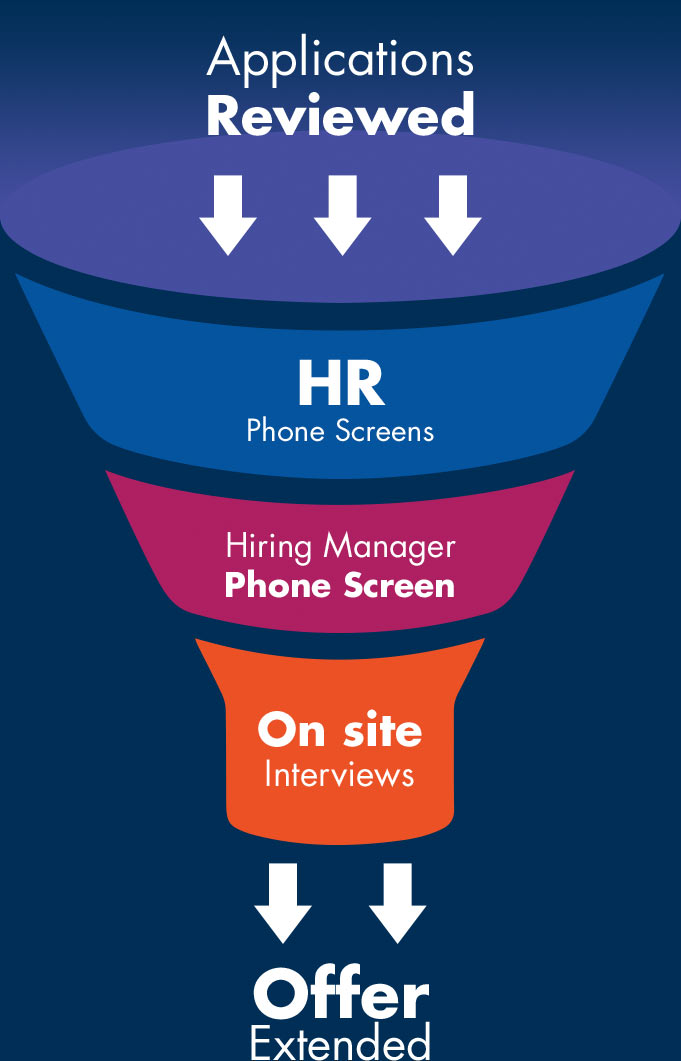 We try to keep applicants informed of their status throughout this process, however, due to volume, we are often unable to contact individuals who have been screened out of an opportunity. We do encourage applicants to continue to submit their resume for positions that they feel they are a qualified match for, and we hope that this sheds some light on our hiring process.
We invite you to get to know BioMarin throughout the hiring process by learning more about us on our website as well as connecting with us in any of our social media forums.