Meet Steve Maricich,
a Medical Director in Clinical Sciences and BioMarin employee since May 2016.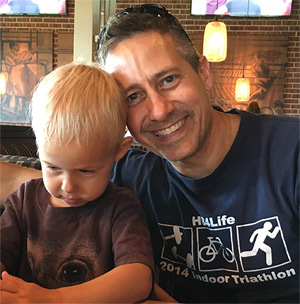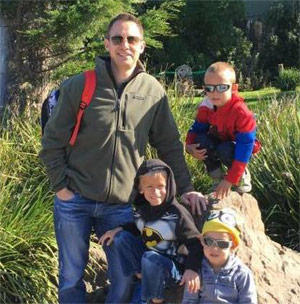 Describe what you do at BioMarin.
I'm the Medical Director working on the BMN 250 project, developing enzyme replacement therapy for a devastating disorder (MPS IIIB) that primarily affects children. My roles are to guide clinical trial design, serve as the liaison between BioMarin and the doctors at the study sties, and make sure that study sites adhere to study guidelines. As the study moves on, I'll be responsible for reviewing study results, analyzing data and making appropriate medical decisions based on that data. My goal is to understand how MPS IIIB disease progresses and how the treatment that we developed may help patients.
What do you enjoy most about working at BioMarin?
I have to say it's my interactions with colleagues. I have never been in an environment with so many intelligent, talented, passionate and genuinely nice people. BioMarin is very team-driven and collegial, which makes working here fun. I love going to meetings! Who says that? But so far it's true. People here are keen to understand what needs to be done to bring a project to fruition, and they do all they can to figure out how they can help the team and the team members. We're all pulling for the same thing, and everyone is really involved and invested.
What makes BioMarin different?
There's a lot of dialogue between research scientists and the clinical science group. The crosstalk makes it an intellectually stimulating environment. And the number of early stage projects coupled to the breadth of knowledge required to understand them really speaks to my inner scientist. When I ran my own lab I knew a lot about a few things — I didn't necessarily see the applications of my knowledge, and I certainly didn't have the resources required to bring therapies to the clinic. Working at BioMarin is like being at a scientific smorgasbord, where you have great collaborators and the ability to move good ideas forward to help people get better.
BioMarin's purpose is often described as its patients. Has this been your experience?
Absolutely. Because I am a child neurologist, BioMarin's rare disease focus strikes a chord with me since so much of child neurology involves devastating diseases that affect a few unlucky kids. These diseases are often overlooked. Here, we go after them. We can be the voice for these children. BioMarin has built great relationships with advocacy groups and with patients, and is deeply committed to hearing and meeting the needs of patents and families. This is a key differentiator and puts the patient at the center of all we do.
Why do you choose to do what you do at BioMarin vs. anywhere else?
I realized that while I had been doing very focused and interesting work previously, I was pretty far removed from actually affecting human health. It's a big effort to create a treatment and change people's lives.
When I came to interview at BioMarin, I was so impressed by the people, the resources and the commitment. I realized I would have the ability to develop therapies in a way that I couldn't do in academia. It was the opportunity I was looking for to help sick kids and really make a difference in their lives.